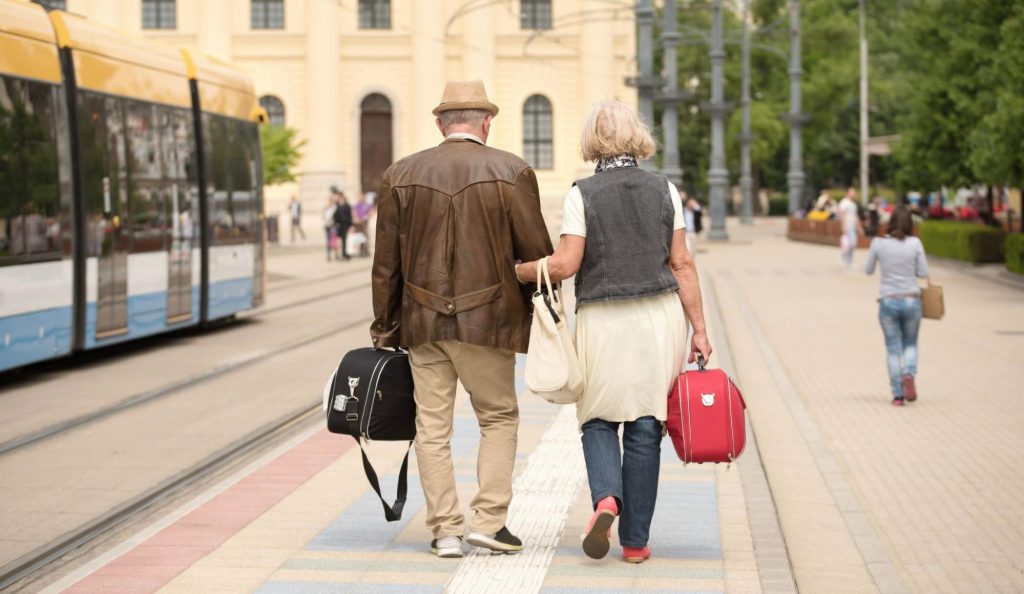 When planning a trip, it's always good to be prepared, but when you're traveling with a medical condition, it's even more important to take extra steps to ensure you have a plan in place in case you should need it. For those with kidney disease, especially for patients who require dialysis, there is certain information that you must have as well as added research to ensure there is a dialysis center near where you'll be staying. Whether you have CKD or any other chronic illness, here are six tips for traveling with a medical condition.
Check With Your Doctor
Scheduling an appointment with your doctor at least four to six weeks before leaving on your trip is recommended to ensure it's safe for you to travel. In addition to getting your doctor's OK, you should also use this time to make sure you refill any prescriptions and receive documentation of your conditions summary and all other necessary paperwork. If you receive dialysis, you will need to get even more documentation regarding labs results, physical exam reports, and medical history. Should you plan to receive dialysis while on your trip, you'll also need your dialysis prescription, your dialysis access type, and the dates that you'll need treatment. The National Kidney Foundation provides a comprehensive guide for kidney patients traveling on dialysis on their website for more information.
Get Your Bearings
It's normal for any traveler to plan where they'll be staying, what restaurants they'll visit, and how they will get around, but for those traveling with a medical condition, locating the nearest hospital will not only offer peace of mind, it could save your life. Studies have reported you should aim to be no further than 6.5 miles away from a hospital, as all medical conditions see a higher survival rate when help is available with this distance.
Make Preparations
Additional preparations are required for destinations out of the country, especially for those traveling with a medical condition. Some locations require vaccines, and it's important to ensure you're able to get that vaccine and that it is administered within the proper time frame prior to your departure. If your destination doesn't speak English as a first language, it's also recommended that you learn or write down a translation of your medical condition in case you need help.
Pack Wisely
Packing wisely means more than just bringing the right shoes for those with medical conditions. Proper packing means including medical records, insurance information, and even snacks and foods that fit your diet.
Plan Realistically
As exciting as planning a trip, it's important not to overdo it on excursions or while participating in activities. Know your limits, and plan realistic outings that won't leave you feeling exhausted. A vacation should be enjoyable, so maintaining realistic expectations and planning for them will help you relax and have fun on your trip. Maintaining a healthy diet and staying hydrated will also help you feel good throughout your vacation.
Stay Connected
It's a good idea for all travelers to have emergency contact information and a travel buddy to make a safer trip. For those with medical conditions, staying connected with whoever you're traveling with and with family back at home lets more people know that you're safe and healthy. We also recommend having copies of your doctor and pharmacist's emergency contact information just in case they need to be reached.
Make an Appointment
If you are planning an upcoming trip and have questions about traveling with a medical condition, reach out to a specialist at Durham Nephrology today. Our team is experienced in providing treatment and guidance to kidney patients. If you have questions or concerns about your kidneys or any related symptoms of kidney disease, call us at 919-477-3005 to talk to a staff member and make an appointment.