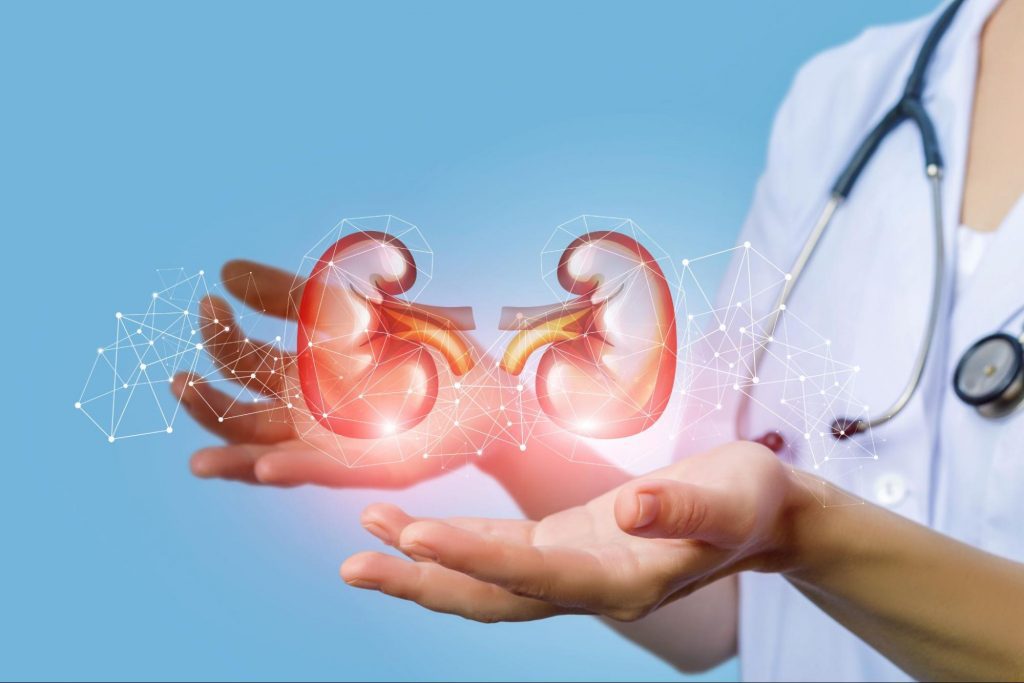 If you're facing issues with your kidneys, there may be more than just one specialist that you can be referred to. Both nephrology and urology touch on different facets of kidney health, so it can be difficult to decipher which specialist to go to for treatment. In some cases, a patient may need to see both specialists for the same condition. To help clarify any questions you may have about your specific kidney condition, we're examining the main differences between nephrology and urology.
What are Nephrology and Urology?
Nephrology
Nephrology is a specialty field of internal medicine that focuses on diagnosing and treating diseases that affect the kidneys. In addition to kidney health, nephrologists may also specialize in other medical conditions, like heart disease, if that condition is linked to the kidneys. At Durham Nephrology, we specialize in caring for people with kidney diseases and high blood pressure. Specific services offered by nephrologists include kidney transplants and a variety of dialysis needs. As a general rule of thumb, if you are experiencing any condition that impacts or disrupts your kidneys' function, you should see a nephrologist. Specific conditions that a nephrologist treats may include:
Diabetes
Chronic kidney disease
Kidney infections
Renal artery stenosis
Kidney failure
Interstitial nephritis
Polycystic kidney disease
Urology
Urology specializes in diagnosing, treating, and managing diseases of the male and female urinary tract, including the kidneys, ureters, bladder, and urethra. While many urologists specialize in surgical procedures, they are also experts in other conditions and disorders in the genitourinary system. For example, an untreated UTI has the potential to progress into a kidney infection. In cases like these, where problems arise within the urinary tract, a urologist can help. Other common conditions that are treatable by a urologist include:
Urinary tract infections
Urinary incontinence
Difficult urination
Erectile dysfunction
Male infertility
Kidney stones
Bladder stones
Low testosterone
Certain cancers
Enlarged prostate
Similarities
Urology and nephrology share some overlap when it comes to treating kidney-related conditions. It is not unheard of for urologists, and nephrologists will share a medical practice because some conditions may require treatment from both specialties. However, even with similarities, there are clear differences between the two fields. 
The Bottom Line
One of the primary differences between nephrology and urology is that urologists focus on the urinary tract's diseases and disorders. This includes the kidneys, but their expertise extends to other parts of the body, including those that make up the male reproductive system. Nephrologists, on the other hand, specialize in conditions that impact the function of the kidneys, but not other organs or systems unrelated to the kidneys.
Make an Appointment
If you are experiencing any issues relating to your kidney function, reach out to Durham Nephrology Associates to schedule an appointment. We are happy to answer any question when it comes to your kidney health. Our team is dedicated to providing quality care to patients in Durham and Oxford with kidney disease and high blood pressure. To contact us, request an appointment, or call us directly at (919) 447-3005.