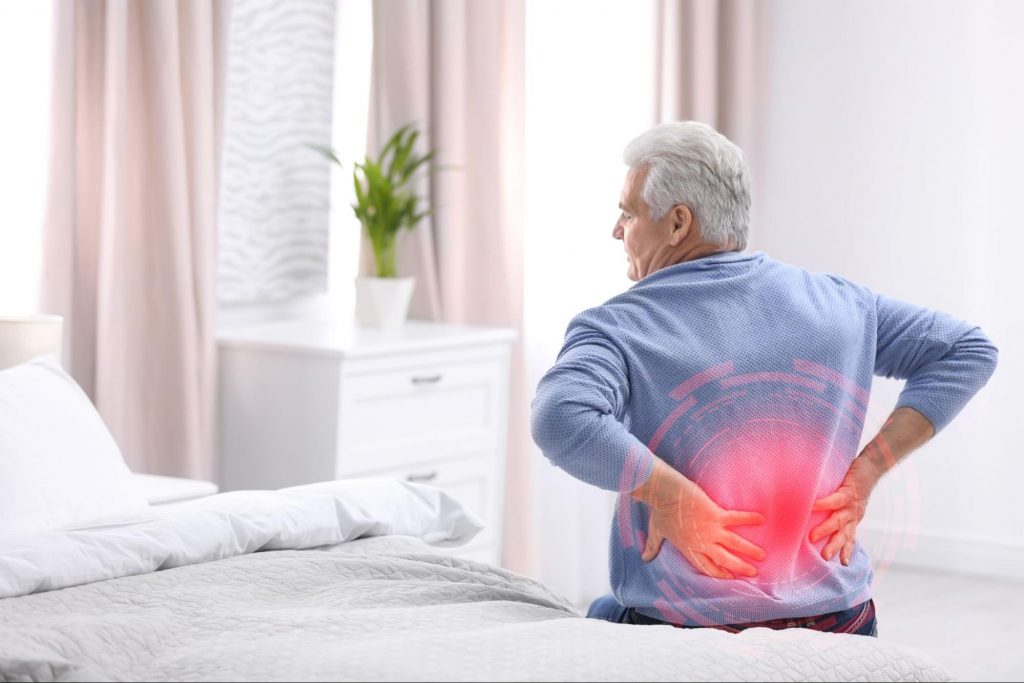 Both chronic and acute pain is a common side effect of chronic kidney disease (CKD). While pain affects 100 million people in the United States alone, it disproportionately affects those with CKD. A staggering 60% of hemodialysis patients report having moderate or severe chronic pain. While dialysis is a necessary treatment for those with dysfunctioning kidneys, the cleaning process associated with this treatment can often cause inflammation in the body, worsening chronic pain. Unfortunately, many pain medications can be damaging for those suffering from CKD. It can be taxing and frustrating to experience chronic pain and not be aware of any possible relief, which is why we wanted to devote some time to explain how you can manage pain associated with kidney disease. 
The Importance of Managing Pain
No one wants to live their lives in pain, yet so many people with CKD have accepted daily pain as an unavoidable part of their lives. In many cases, working with a specialist can help improve your quality of life by allowing you to return to physical activities you enjoy as well as benefiting your mental health. Taking steps to manage your pain can also improve your sleep patterns and may even increase your lifespan.
Types of Pain in Kidney Disease
The first step to managing your pain associated with kidney disease is identifying what type of pain you're experiencing. Those with CKD typically experience at least one of the following four categories.
Methods to Manage Pain Associated with Kidney Disease
Gabapentin: This medication is commonly prescribed for nerve pain and is effective in alleviating diabetic neuropathy and shingles pain.
Topical analgesics: these medicated formulas cause cooling or heating feelings and decrease pain sensation. Other varieties help reduce inflammation.
At-home remedies: for musculoskeletal pain, generally the best relief can be achieved through rest, ice, compression, and elevation. A classic form of recovery for many sports injuries, RICE can also help relieve CKD pain. Cold can help with inflammation, while heat can help increase circulation and relax muscles.
Ergonomics: Neck and back pain is common for those with CKD, but there are various ways to alleviate somatic pain. Finding specialty neck pillows and investing in a good bed are good places to start, but you can also stretch and strengthen your body to help support the spine. Ergonomic chairs and desks can help relieve pain associated with prolonged sitting.
Procedures: There are various procedures and surgeries that can be used to manage pain associated with kidney disease. Injections, such as epidural injections and steroid injections or Botox, all work differently to alleviate pain. Surgical decompression or the removal of a mass or organ can help with mechanical pain.
Please keep in mind that non-steroidal anti-inflammatory drugs or NSAIDs are not recommended for patients with kidney disease. They can cause kidney injury if used in high quantities or over a long period of time.
Make an Appointment
If you are struggling with pain associated with kidney disease, reach out to a specialist at Durham Nephrology today. Depending on the root cause of your pain, you and your doctor can work together to form an individualized plan to help manage your pain. Our team is experienced in providing treatment and guidance to kidney patients. If you have questions or concerns about your kidneys or any related symptoms of kidney disease, call us at 919-477-3005 to talk to a staff member and make an appointment.