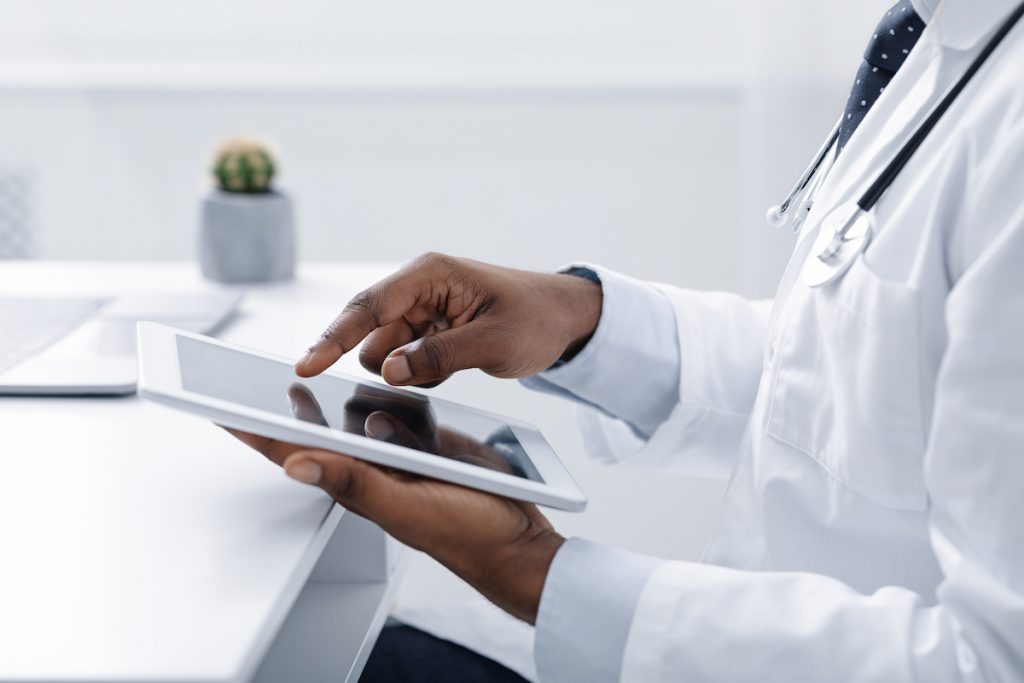 If you've been referred to a nephrologist for the first time, it's normal to have some questions. Nephrology is a specialty branch of medicine that focuses on the kidneys, specifically studying kidney function and kidney disease. There are several reasons why your primary care physician may refer you to a nephrologist. Those with diabetes, high blood pressure, heart disease, or a family history of kidney disease will require regular testing to help detect signs of decreased kidney function. If the tests begin to indicate rapid or continuous kidney deterioration, a nephrologist can help. While a nephrologist appointment is similar to other doctor's appointments, there are some steps you can take to best prepare for your nephrology appointment.
How to Prepare for Your Nephrology Appointment
Before your first appointment, it's always a good idea to establish a go-to person for support. Whether that person is a friend, a family member, or a partner, it's good to establish communication related to your health. By having someone with you from the beginning, they have the opportunity to have a better understanding of your condition and your road to recovery. They may also help you make decisions and talk through new information with you.
Before your first appointment at Durham Nephrology, you should receive a registration packet with forms to fill out before your scheduled appointment. This information, combined with your referring physician's records, will help us gain a better understanding of your medical history. Before you leave for your appointment, make sure you plan to arrive 30 minutes early, and be sure to bring your insurance cards and all medications in their bottles. Remembering these items will help ensure you get the most out of your appointment.
What You Can Expect at Your Nephrology Appointment
It is standard practice to provide a urine sample at your first appointment, so it's best not to arrive with an empty bladder. At your appointment, you'll have a chance to speak directly with your doctor, so if you have any questions, use this time to gain clarity and an overall better understanding of your condition. Depending on the reason for your visit, blood tests may become necessary and will be drawn at the appointment. After all of this, you may be able to establish a plan of care with your doctor, including any medication changes, follow up appointments, or necessary lab tests.
After Your Nephrology Appointment
Once a unique plan of care has been established, you can rest assured that you're in good hands at Durham Nephrology. For urgent patient concerns, we offer 24-hour accessibility to an on-call physician. It's important to note that for life-threatening emergencies, you should always call 911. For non-life-threatening urgent concerns regarding your kidney health, please contact our main office number at (919) 477-3005. 
Make an Appointment
At Durham Nephrology, our team is experienced in providing treatment and guidance to kidney patients. Our physicians are experts in diagnosing and treating chronic kidney disease or any other issues with the kidneys. If you have questions or concerns about your kidneys or about how to prepare for your nephrology appointment, contact us online or at 919-477-3005 to talk to a staff member.