Choosing to become a living kidney donor is an admirable decision. However, there is a lot to learn before moving forward with the process. From the correct preparation to going through surgery, your body has to go through various stages. Commonly, a living kidney donor is a family member of someone who needs a kidney transplant, but this does not have to be the case.
At Durham Nephrology, we are surrounded by living kidney donors constantly. Before you decide whether this interests you, we are here to help you understand the basics.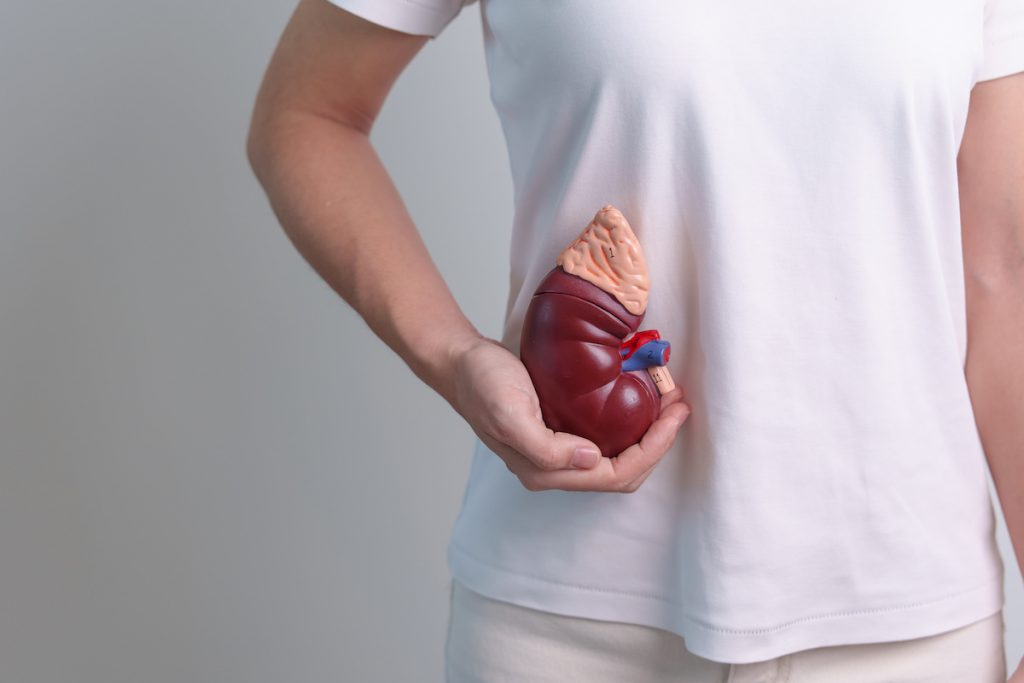 Becoming A Living Kidney Donor
You Must Go Through An Evaluation
Before becoming a living kidney donor, you must meet the requirements. First, you must typically be between 18 and 65 years old. You cannot have a significant medical or psychiatric condition or be pregnant. This pairs with the further required characteristics, such as being at a healthy weight and not smoking. The purpose of each of these is to ensure your kidney is healthy enough to be considered a good match for someone who needs one.
While each of these is required, tests are conducted during an evaluation. This includes blood and urine tests, a chest X-ray, an EKG, a pyelogram, and other tests the doctor deems necessary to become a living kidney donor.
Payment Is Not Your Responsibility
With all these tests, you may wonder what the financial obligation is for a living kidney donor. You should not incur any of the expenses associated with the procedure, from the evaluation to the surgery. These are typically billed to the insurance company of the recipient of the kidney. However, some insurance companies do not cover once you leave the hospital, so it is important to have an agreement before any procedures occur.
There Are Preparation Steps
Typically, you will find out if you are approved to be a donor within two weeks of the evaluation. From there, once you decide what you want to do, you, the recipient, and the doctor will decide when the surgery will occur. This depends on the patient's state and the doctor's medical opinion.
From there, the preparation is very similar to any other surgery. You will see if there are any final tests we have to conduct to ensure you are fit to donate. There should be no smoking, alcohol, or non-steroidal medications weeks before the surgery. You will typically be admitted to the hospital on the day of the surgery.
There Are Two Options During Surgery
Your surgery will be done in one of two ways. There is either one large incision on the side of the abdomen or many small incisions using a scope and a camera. The large incision typically takes three hours with four to five days of recovery in the hospital. With the many small incisions, the procedure typically takes four hours with two to three days of recovery in the hospital.
The doctor will decide which option works better for your kidneys. This is mainly based on what they encounter when they X-ray your kidneys.
You'll Recieve Post-Operative Care Directions
The two procedures can also result in different recovery times, but the required post-operative care is typically the same. You will not return back to normal activities fully until two to three months after the surgery. During this time, you only have to focus on pain medication. In the beginning, you will be monitored by the surgical team often to ensure you are healing safely. This will include annual follow-up check-ins for the rest of your life.
It can seem like a lot of information at once, but you will receive various resources for post-operative care directions.
Learn More With Durham Nephrology
Becoming a kidney donor is something that no one can take lightly! Deciding is the first step; from there, it is important to educate yourself on what it means. With these basics, you can start this journey feeling confident. Are you considering becoming a kidney donor? There may be more questions coming to mind. Our team is ready to help and answer any questions while providing further resources. Check out our website or call us at (919) 477-3005 for more information.