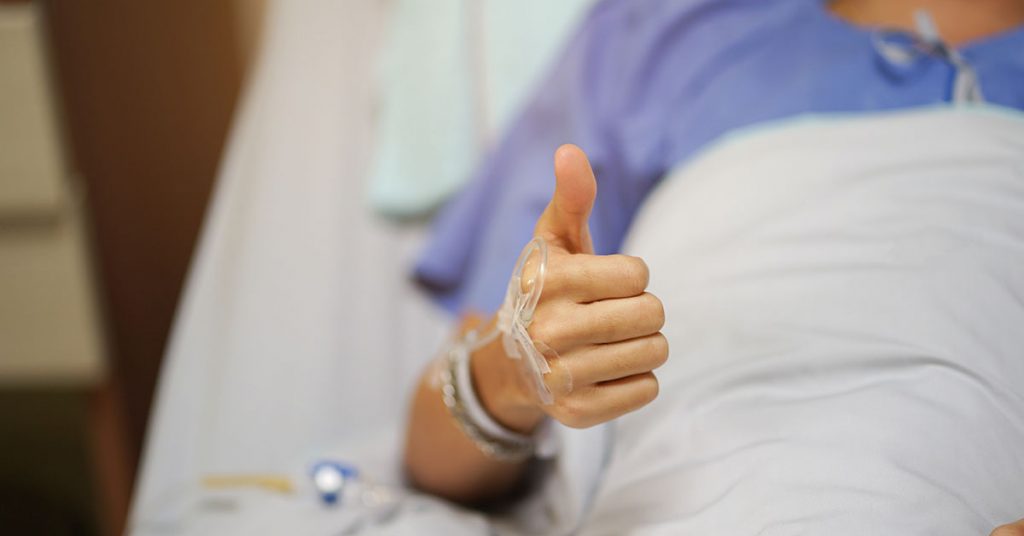 For many people with kidney failure, getting a kidney transplant is a tremendous gift that allows them to have a greater quality of life. Receiving a new kidney is often considered preferable to ongoing dialysis treatments. After a transplant, it's important to take follow-up care seriously so they have a successful transplant. Below, we've gathered some tips for kidney transplant recovery that can help you adjust to your new life post-transplant.
1. Go To All Of Your Checkups
At the beginning of kidney transplant recovery, you will have frequent checkups with your transplant team, especially in the first year to monitor how well you are healing and check for signs of transplant rejection. As time goes by, you will have fewer checkups but you will still need to see your transplant team regularly to check your kidney function and make sure you are taking the right amount of medication.
2. Take Your Medication As Directed
After an organ transplant, you will need to take immunosuppressant anti-rejection medication for the rest of your life so that your body's immune system does not attack the new organ. You will also be prescribed medications to prevent infection after your transplant. Take all of your medications as directed by the transplant team.
3. Take Steps to Avoid Infection
One of the biggest risks after an organ transplant is infection. Anti-rejection medications lower your immune system and make you more vulnerable to infection. If you have signs of infection such as sores, wounds that don't heal, UTI symptoms, or respiratory infection symptoms, contact your doctor for evaluation.
Avoiding Exposure
Wash your hands well and regularly
Maintain good overall hygiene
Practice safe food handling
Let your doctor know about any travel plans
Avoid contact with people who have contagious illnesses
Avoid contact with children or adults who have been recently vaccinated with live vaccines or the nasal flu vaccine
Vaccination 
Some vaccines are not safe after a transplant. According to the National Kidney Foundation, you should avoid live vaccines and the nasal influenza vaccine. You can get a regular flu shot, but you need to wait 3-6 months after your transplant and get your doctor's approval.
4. Maintain a Healthy Weight
After a kidney transplant, you are likely to gain weight due to side-effects from your new medications. It's important that you avoid gaining too much weight and maintain a healthy weight by paying attention to your diet and staying physically active. Being overweight or obese increases your risk of heart disease and diabetes.
5. Pay Attention to Your Diet
Your diet during kidney transplant recovery will be different than the diet you were on during dialysis. It will likely be less restrictive and include more food options, but you still need to stick to certain guidelines. You should work with your doctor or get a referral to a dietician if you do not already have one.
6. Stay Active
After your kidney transplant, physical activity should become a part of your normal routine. Early in recovery, you should start by walking as much as you can. Then you can gradually incorporate more exercise and activity into your weekly routine. When your doctor gives you the go-ahead, you should get at least 30 minutes of moderate-intensity exercise five days a week.
7. Monitor Your Mental Health
During kidney transplant recovery, you may experience the symptoms of depression or anxiety. Your body is healing from the trauma of surgery and your emotions may be overwhelmed by all the new things that are happening. If you experience symptoms of anxiety or depression, talk to your healthcare team to see if you might benefit from treatment.
8. Pace Yourself
It's important that you keep in mind that kidney transplant recovery doesn't happen overnight. It's a longterm process. Even when you have healed from the surgery, recovery takes time and many changes will be permanent. Recovery is also different for each person. Listen to your body and your transplant team and embrace the process that leads to a better quality of life.
At Durham Nephrology, we provide comprehensive care to patients in Durham and Oxford, NC with kidney disease and high blood pressure. Our team is experienced in kidney transplants and can help you throughout your recovery from the transplant. If you have questions about recovering from a kidney transplant, call us at 919-477-3005 to talk to a staff member and make an appointment.
When you visit our offices, you can be confident that we are taking the necessary precautions to protect the health of our patients as well as our staff. We are following all guidelines for sanitization, social distancing, and face coverings.