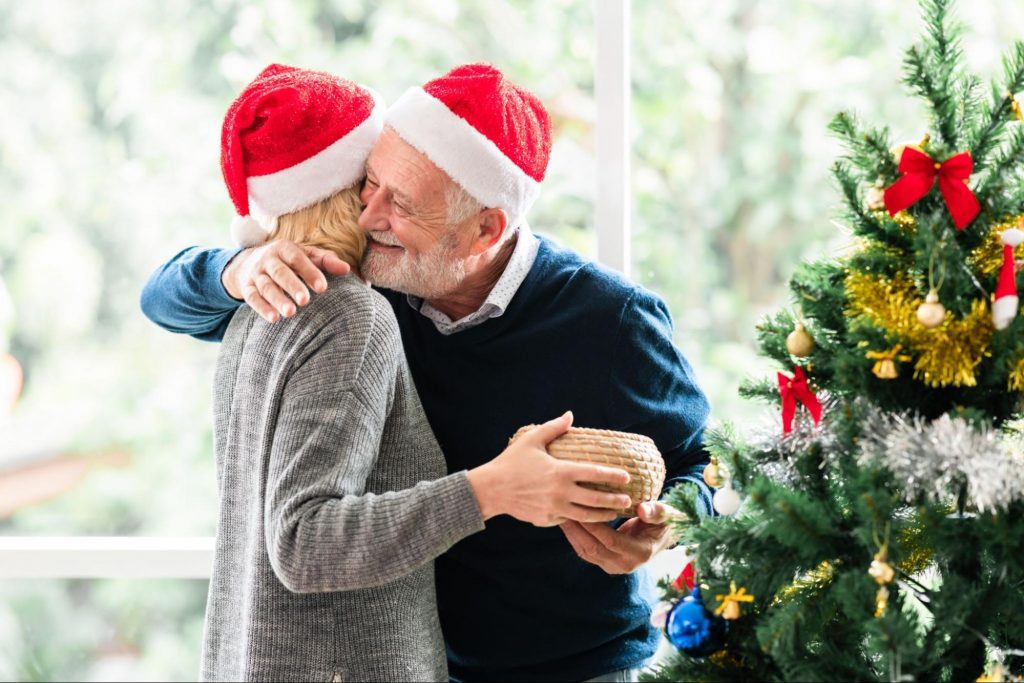 The holiday season can be a difficult time for those with chronic kidney disease. Festive meals, alcohol, and desserts can all have damaging effects on the kidneys, making it challenging to know how to stay balanced and healthy amidst celebrations and traditions. In this blog, we're sharing some top tips to help you navigate kidney care over the holidays.
Avoid processed meats
One of the starring dishes on the Christmas dinner table is a holiday ham, but for those with CKD, it's best to avoid this and other processed meats, for that matter. Not only can protein from animal products cause the kidneys to work in overdrive, but processed meats are full of sodium. Sodium can increase blood pressure, which is harmful to your kidneys. Instead of ham, look for lower sodium alternatives like fresh cuts of lean meat. While these options still contain protein, you can enjoy the main dish without worrying about sodium content as long as you monitor your portion size. 
Find kidney-friendly alternatives to your favorite holiday dishes
Just because you need to follow a kidney-friendly diet doesn't mean that you have to avoid all of your holiday favorites. No matter what traditions you and your family has, there are ways to make healthier versions of all of your holiday treats, from pies to cookies and even comfort food dishes like mashed potatoes and mac and cheese. The National Kidney Foundation has pages of kidney-friendly recipes to make kidney care of the holidays easy and delicious. For handpicked festive and seasonal recipes, make sure you're following along with Durham Nephrology's Facebook page. These recipes will ensure that you're not missing out this holiday season and will also allow you to bring dishes to holiday gatherings that you know you can enjoy.
Stay hydrated
Staying hydrated is key to kidney health all year long, but it can be easy to forget to drink an adequate amount of water over the cooler winter months. With so many alcoholic beverages present at holiday parties and gatherings, they can be difficult to avoid, but it's important to drink in moderation or to avoid alcohol completely. Studies have shown that if your liver is compromised or injured, your kidneys try to compensate and, in turn, can become more damaged. Alcohol also has a dehydrating effect, which can affect how efficiently the kidneys filter out toxins.
Find ways to stay active
Kidney care over the holiday season isn't just challenged by festive foods, but the weather can also pose problems. Staying active is one of the main ways to stay healthy and prevent kidney disease from worsening, but with bad weather and cold temperatures, it becomes even more difficult to get outside and get the recommended amount of physical activity. Try at-home workouts or other fun winter activities to make sure you keep moving throughout the winter months.
Set your New Years Resolutions
If there are any New Years Resolutions you can make to improve your kidney health, make sure you take steps to make it happen in the new year. Resolving to take better care of yourself, quit smoking, or even learning how to cook kidney-friendly recipes can have a significant improvement on your kidney health as well as your overall health.
Make an Appointment
If you are experiencing any issues relating to your kidney function, reach out to Durham Nephrology Associates to schedule an appointment. We are happy to answer any question when it comes to your kidney health. Our team is dedicated to providing quality care to patients in Durham and Oxford with kidney disease and high blood pressure. To contact us, request an appointment, or call us directly at (919) 447-3005.