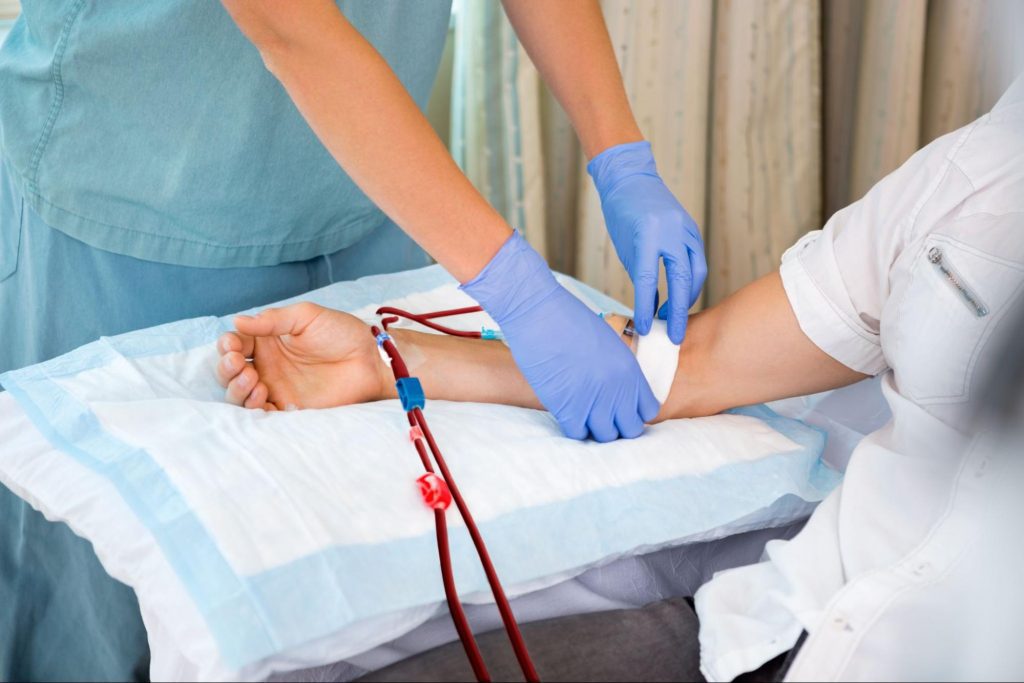 At Durham Nephrology, we believe education plays a large part in ensuring high-quality care for those with chronic kidney disease and high blood pressure. This is why we are proud to announce another new service offering, transitional care units for dialysis. Transitional care units (TCU) allow our patients to control their health and make informed decisions about their dialysis methods. Essentially, TCU provides an opportunity to try different dialysis modalities before deciding on a particular dialysis modality to continue with, all while receiving dialysis care. In this blog, we will explain how transactional care units for dialysis can improve your life by allowing for education, coordinated medical care, and more freedom in your day-to-day life.
The Statistics Behind Different Dialysis Modalities
In one of our recent blogs, Your Guide to Dialysis, we took a closer look at the different dialysis modalities offered by Durham Nephrology. If you have questions about peritoneal dialysis, hemodialysis, or the differences between the two, that blog is a great place to start. While there are different benefits for different dialysis modalities, the overwhelming majority of dialysis patients choose in-center hemodialysis instead of peritoneal dialysis (PD) or at-home hemodialysis (HHD). It is reported that less than 12% of dialysis patients choose PD or HHD despite the fact that both of these dialysis methods have been associated with equivalent or better clinical outcomes and lower hospitalization rates. While we will explore why so many patients choose conventional hemodialysis later on, the general consensus is that a lack of education and decision support are two of the root causes. The providers at Durham Nephrology are here to help change that. We want you to feel supported, well-educated, and confident in your dialysis modality, no matter which type of dialysis you choose. One of the ways we can help you is through the use of transitional care units.
How Transitional Care Units for Dialysis Can Improve Your Life
In addition to lack of support and education, some of the other factors that contribute to the high number of clinical hemodialysis include premature decision making and fear of performing dialysis alone. Many patients assume that the best option is to leave dialysis in the hand of a healthcare professional, even if that means interfering with their quality of life. Transitional care units allow for you to take your time choosing which modality is best suited for you, as well as providing in-depth education and training so you feel confident taking dialysis into your own hands.
Transitional care units provide the opportunity to receive hands-on education delivered by our specially trained TCU care team. Patients will learn about various treatment options, including home dialysis, fluid management, timely access placement, and transplant, all while receiving coordinated medical care. There are numerous benefits to transitional care units for dialysis, including better clinical outcomes, lower hospitalization rates, improved continuity of employment and quality of life, and decreased healthcare costs.
Learn More
At Durham Nephrology, we provide comprehensive care to patients in Durham and Oxford, NC, with kidney disease and high blood pressure. Our team is experienced in providing treatment in a variety of dialysis modalities. If you are interested in learning more about transitional care units for dialysis, ask your Durham Nephrology provider or call 1 (866) 434-2597.