The temperature is heating up, and we need to drink more water. Our bodies are perspiring more than ever in the spring and summer months. Sometimes, the exhaustion and tiredness you feel during this time are due to a lack of hydration in your day. For those with kidney disease, this is even more important to pay attention to. 
Everyone can benefit from getting more water into their day. Our team at Durham Nephrology is constantly finding new ways to drink more water during the day. We have compiled a list to share with everyone who wants that extra hydration.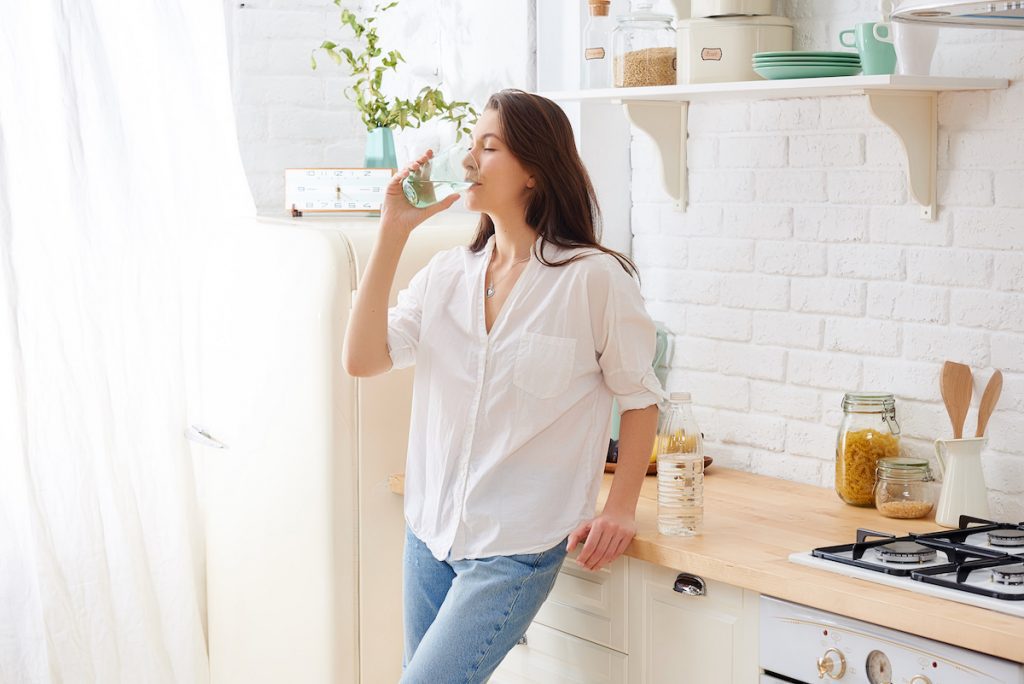 How To Drink More Water Every Day
Get A Reusable Water Bottle You Love
There are so many water bottles out there to choose from. Whether you like a straw or a sippable lid, finding the perfect match can make it that much easier to take in enough water. You can even find your favorite color.
Pay attention to how many ounces the bottle holds to ensure you are not over-consuming water. It is suggested that women get 2.7 liters, while men should get about 3.7 liters. This can further depend on one's movement levels throughout the day. If you are active and sweating a lot during the day, you will require more water to stay hydrated.
Add Some Flavor
There is no reason for your water to be boring! Over time, people have begun diffusing their water with different flavors that transform it for your tastebuds. All it takes is a quick trip to the produce aisle. You can squeeze part of a lemon or soak berries in the water for a fresh taste to drink more water. 
Make It A Competition
Whether it is a competition with yourself or a friend, this can motivate you to hydrate. Each day you can see if you can beat the amount of water you drank the previous day or set the correct amount every day and then see if you reach it every day. In the same sense, you and a friend can have a set amount of water and see who can reach it day after day.
Set Yourself Reminders
You may find yourself simply forgetting to drink more water throughout the day. If you use Google Calendar, Apple Calendar, or even the Reminders app, you can set daily reminders to stay on top of it. This keeps it from slipping your mind throughout the day.
Use An App To Track It
Sometimes being able to check something off makes it that much easier, especially to drink more water. So many apps allow you to track how much water you have consumed in a day. Healthline created a roundup of the best hydration apps of 2020 that are still just as effective today. Take a look to see which one would fit into your routine best. 
Always Have Water With Your Meals
When you are sitting down for a meal, this is an easy time to incorporate another cup of water. Whether for eggs in the morning or dinner at night, you can pour yourself a glass of water. The same can be said for eating out at a restaurant. Even if you also want to have a fun drink with a meal, drink more water by always asking for a glass.
Don't spend another season feeling dehydrated! We are here to help make drinking more water fun. Are you interested in learning more about how water consumption affects kidney function? Our team has a collection of resources and information to give you the answers you want. Request an appointment with us today through our website or by calling us at (919) 477-3005.