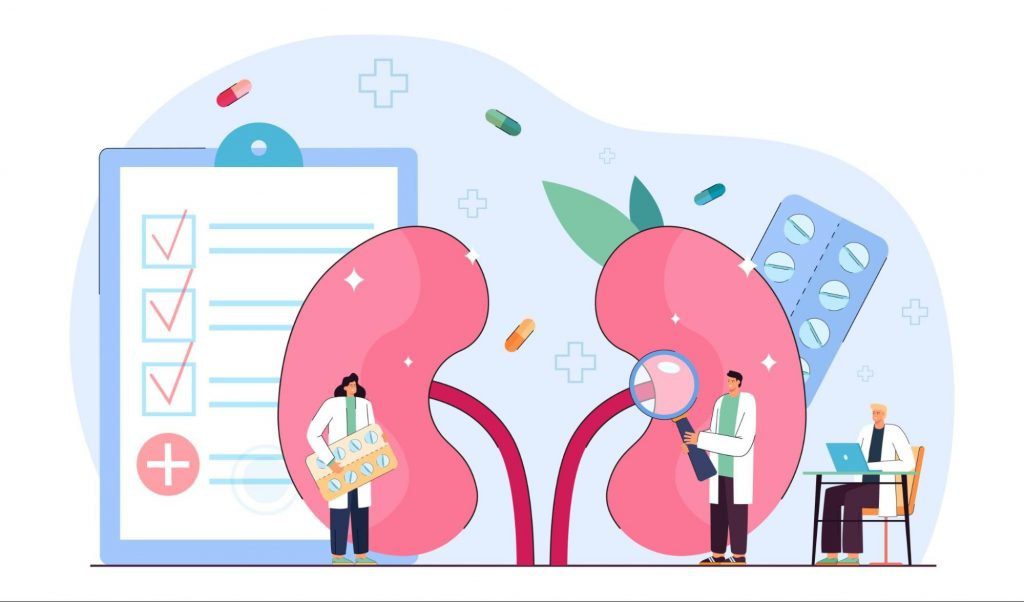 March is National Kidney Month, so there's no better time to familiarize ourselves with the latest chronic kidney disease statistics. The pandemic has affected our lives in a multitude of ways. In addition to the obvious health implications of the COVID-19 virus, the ongoing pandemic has also led to a significant reduction in other necessary health procedures, such as screenings, check-ups, and elective procedures. In many cases, this means that other health conditions have the potential to progress and advance to more severe stages. The providers at Durham Nephrology are here for all kidney patients from early treatment and prevention to end-stage treatment, including hemodialysis and kidney transplant. Education and information are key in caring for kidney disease at any stage, which is why we are sharing the latest chronic kidney disease statistics.
Chronic Kidney Disease Statistics for 2021
When it comes to chronic kidney disease statistics, one of the most important things to acknowledge is just how common CKD is. An estimated 15% of American adults have chronic kidney disease, but nearly 90% of those with CKD do not even know that they have it. More startling still, about two out of every five people with severe chronic kidney disease do not know they have CKD. When chronic kidney disease statistics are broken down by demographics such as age, sex, and race or ethnicity, it is revealed that CKD is marginally more common in women than men and that CKD is more common in adults aged 65 and older. In addition, CKD affects about 16% of non-Hispanic Black adults, 14% of Hispanic adults, 13% of non-Hispanic White adults, and 13% of non-Hispanic Asian adults.
How to Lower the Risk of Chronic Kidney Disease
Knowing your CKD risk factors is an important step in prevention. While diabetes and high blood pressure are some of the most common risk factors, heart disease, obesity, prior kidney damage, and a family history of kidney disease can all increase your risk of developing chronic kidney disease. The basics of preventing CKD can be broken down into two key elements: managing your blood pressure and blood sugar levels. The best way to keep both your blood pressure and blood sugar in check is to maintain a balanced diet and engage in regular physical activity. A doctor at Durham Nephrology can help provide a more personalized prevention plan that accounts for health conditions, medications, or other needs.
Testing and Treatment
As we previously mentioned, the pandemic took its toll on early testing, which directly impacts those suffering from chronic kidney disease. Early testing for CKD is essential for those with risk factors. The best way to test for CKD is through urine and blood tests. Blood tests check for the level of creatinine, a waste product produced by muscles, to see how well the kidneys are functioning, while urine test checks for excess protein, which may indicate kidney damage. If CKD is identified early enough, medications can slow the progression of kidney disease and prevent future health conditions, such as heart disease, from forming. For any individual questions about testing or treatment plans, schedule an appointment with a provider at Durham Nephrology. Our team has been devoted to the welfare of patients for more than 30 years.
Make an Appointment
At Durham Nephrology, our team is experienced in providing treatment and guidance to kidney patients, including looking out for their overall health and wellness. If you have questions about kidney disease, high blood pressure, or any of the crucial chronic kidney disease statistics, call us at 919-477-3005 to talk to a staff member and make an appointment.